Welcome to Pigtails & Crewcuts: Haircuts for Kids
Newport News, VA
Pigtails & Crewcuts in Newport News, VA is a small family business locally owned by parents, just like you, so we understand kids! Haircuts can be an exciting time, but for some, the experience can be overwhelming and even a little scary, especially for our friends who may have special needs or sensory differences. We aim to make every visit a great experience for children of all ages and abilities and their families. Our stylists are ready to work with you and your child through wiggles, giggles, tears, and fears to ensure they look and feel great when their haircut is complete.
We are by appointment only with walk-ins being worked in as the schedule permits. For all appointments, we do kindly ask that you arrive at least five minutes early for your appointment to check-in at the front desk. If you are unable to attend your appointment or are running more than five minutes late, please give us a call as soon as possible so that we can reschedule your appointment. You can schedule by giving us a call during open hours, downloading our easy to use app in your mobile app store, or by clicking the BOOK NOW button below.
Thank you in advance for helping us keep things moving smoothly, we can't wait to see your family soon!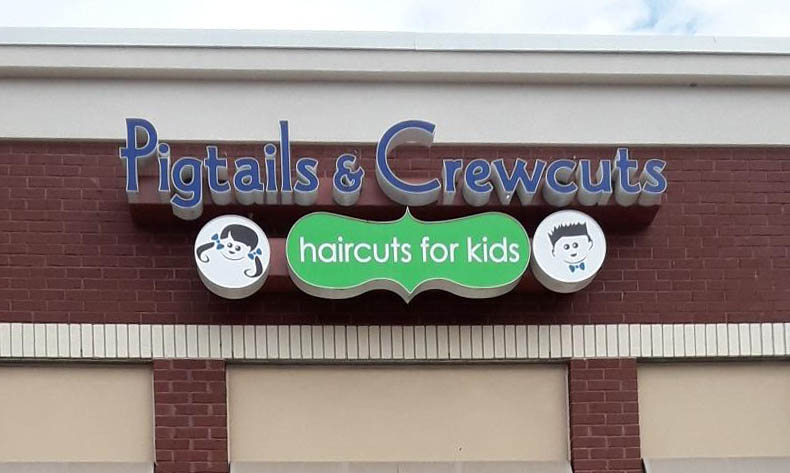 Contact Us
Address:

12515 Jefferson Ave #320
Newport News, VA, 23602

Contact Number:

(757) 369 - 5999

Email Address:

newportnews@pigtailsandcrewcuts.com

Store Hours:

Monday

10:00 AM - 6:30 PM

Tuesday

10:00 AM - 6:30 PM

Wednesday

10:00 AM - 6:30 PM

Thursday

10:00 AM - 6:30 PM

Friday

10:00 AM - 6:30 PM

Saturday

9:00 AM - 5:00 PM

Sunday

10:00 AM - 4:00 PM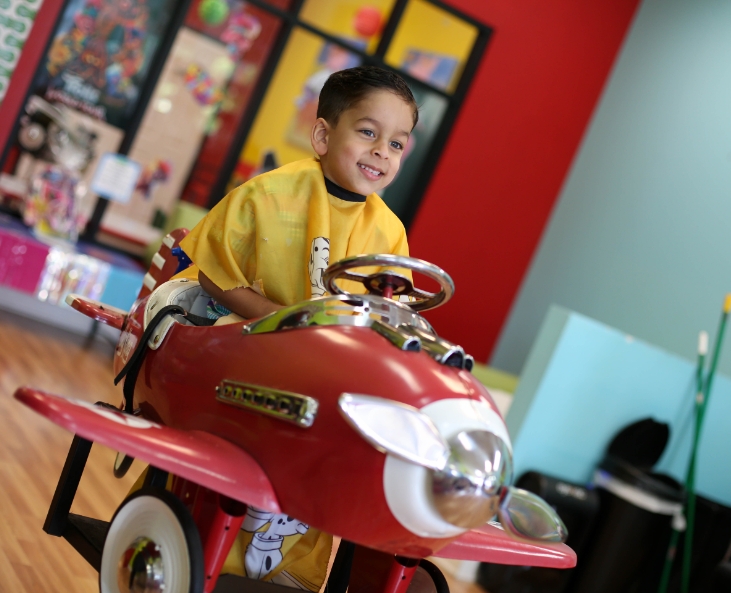 About Us
Kids come first at the Pigtails & Crewcuts! Grab a fun styling chair and watch a movie while you settle in for a haircut as our kid-friendly stylists work their magic. The concept behind this kid's salon is simple, getting a haircut should be fun and memorable! Our goal is to make the salon experience enjoyable for the entire family, customers tall and small, both parents and kids. We also offer fairy hair, hair-care products, gifts, and more!
Kids love looking at our whimsical paintings, playing with the wooden train table and, when the haircut is done, paying a visit to our packed-with-adventure treasure chest. Who doesn't want to get a treasure? Parents love relaxing in an environment where every child—smiling or crying—is welcomed with open arms. With an array of unique, child-safe hair products and a retail section packed with cute hair accessories, gifts, and more, Pigtails & Crewcuts is here for the whole family's hair and beauty needs.
Services and Prices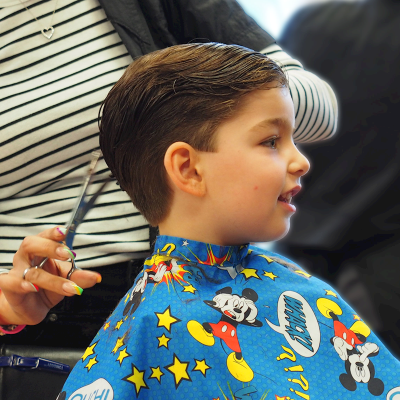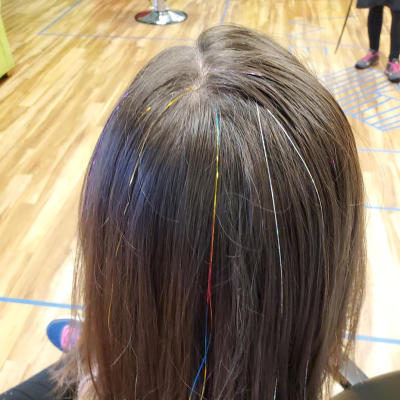 Fairy Hair
$19.95
Iridescent strands of hair tinsel are tied in gently at the root and can last for several weeks with gentle brushing!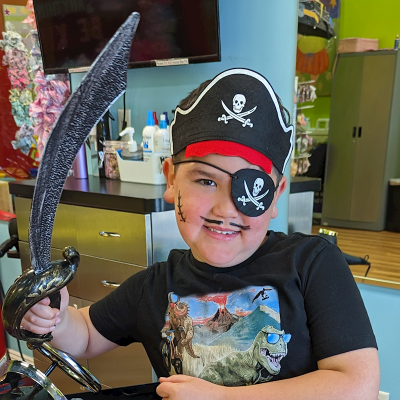 A Pirate For A Day Haircut Package
$34.95
1) A haircut 2) Felt Pirate Hat 3) Felt Pirate eye patch 4) Pirate Sword 5) Face paint with scar & mustache 6) Keepsake Certificate with Photo 7) Pirate Sticker Sheet 8) Lollipop & prize from treasure box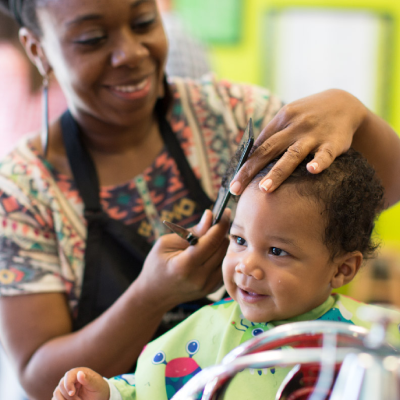 FIRST Haircut Package
$29.95
Includes personalized 1st Haircut certificate, a lock of hair saved, and an after haircut photo printed on site!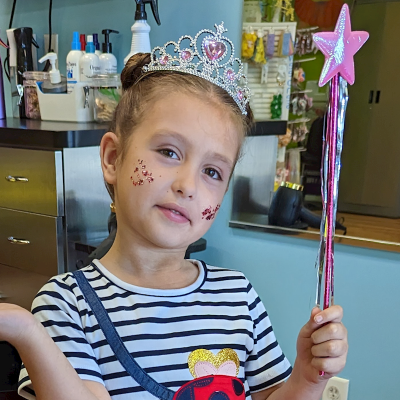 A Princess For A Day Haircut Package
$34.95
1) A haircut with their preference of: hair down or up in a ponytail, pigtails, space buns, or high princess bun. 2) Tiara 3) Wand 4) Face Glitter 5) Keepsake Certificate with Photo 6) Princess sticker sheet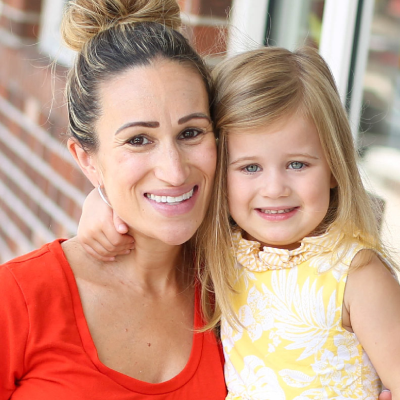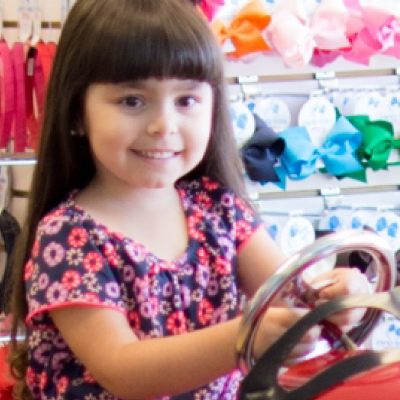 Bang Cut or Neckline Cleanup
$9.95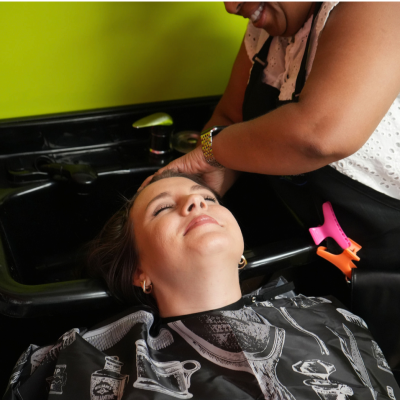 Mom's Shampoo + Haircut + Blowdry
$47.85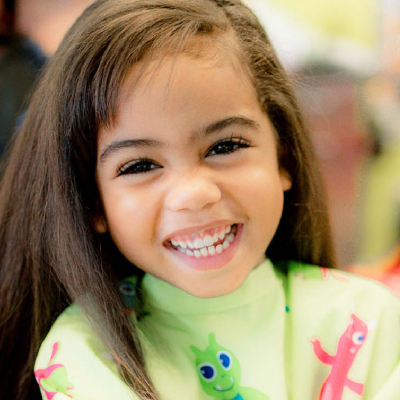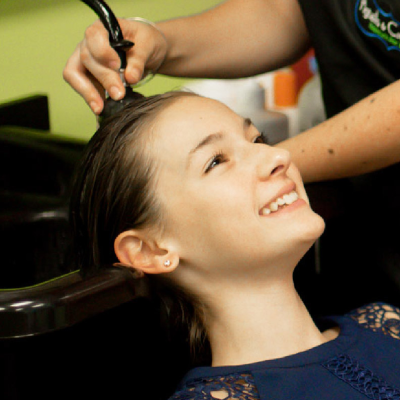 Braids
$9.95
Simple Braids (fishtail, French, etc)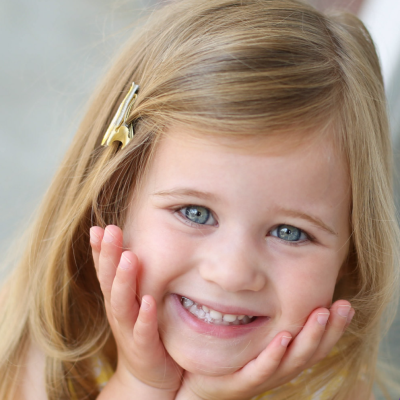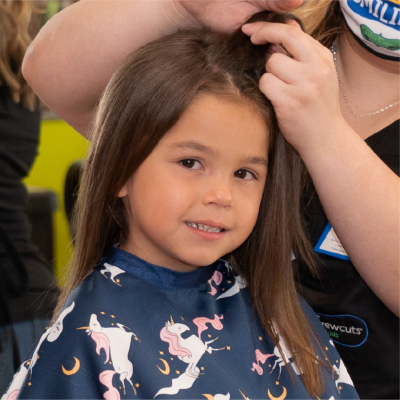 Chlorine Treatment
$19.95
Includes use of Malibu Swimmers Wellness shampoo and conditioner, along with a vitamin complex remedy treatment.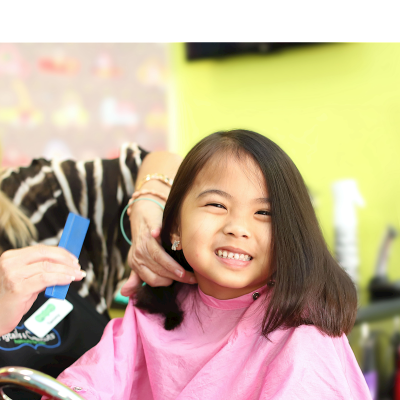 Shampoo + Kid's Cut + Blow Dry
$44.85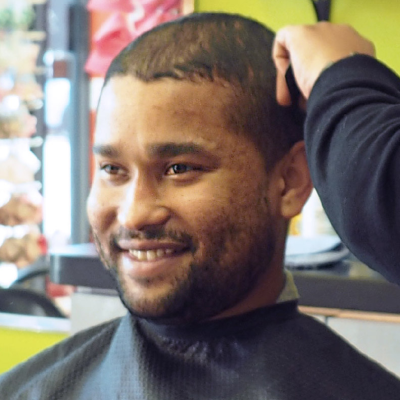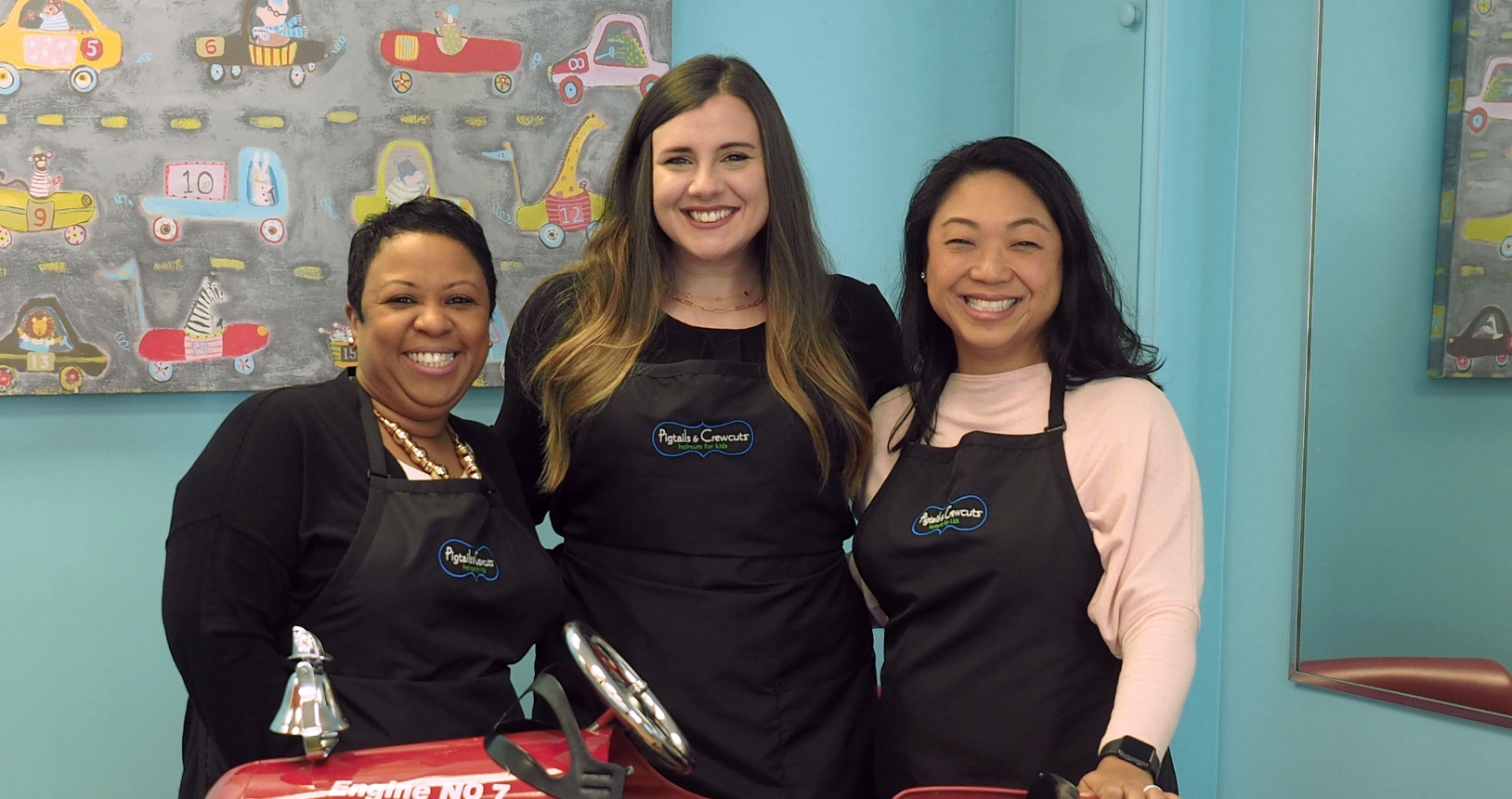 Have an Eye for Style? Join Our Team!
Pigtails & Crewcuts is a great place to work, we offer competitive compensation, family-friendly hours, and much more!
APPLY TODAY