Welcome to Pigtails & Crewcuts: Haircuts for Kids
Greenville - Five Forks, SC
Serving Greenville-Five Forks, search Pigtails & Crewcuts near me to find a great location for your family. We do haircuts for the whole family and specialize in children. At Pigtails & Crewcuts, we're more than just great haircuts! Our ear piercing services are designed for all ages, so when you or your child are ready for pierced ears, please call our salon to book an appointment.
We are currently appointments only. We may have last-minute, same-day appointments.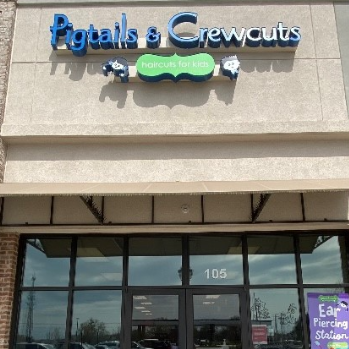 Contact Us
Address:

2815 Woodruff Road Suite 105
Simpsonville, SC, 29681

Contact Number:

(864) 626 - 3338

Email Address:

FiveForks@pigtailsandcrewcuts.com

Store Hours:

Tuesday

10:00 AM - 6:00 PM

Wednesday

10:00 AM - 6:00 PM

Thursday

10:00 AM - 6:00 PM

Friday

10:00 AM - 6:00 PM

Saturday

9:00 AM - 5:00 PM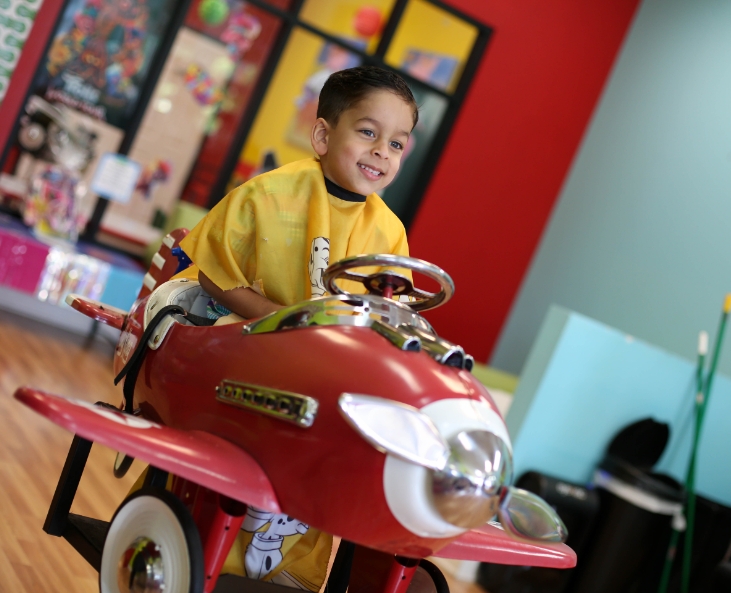 About Us
Kids come first at the Pigtails & Crewcuts – haircuts for kids in Five Forks. Grab a fun styling chair, play a game and settle in for a haircut as our kid-friendly stylists work their magic. The concept behind this kids salon is simple, getting a haircut should be fun and memorable! Our goal is to make the salon experience enjoyable for the entire family, customers tall and small, both parents and kids. We offer ear piercing, first haircut packages and hair-care products.
Kids love looking at our whimsical paintings, playing with the wooden train table (not offered during COVID) and, when the haircut is done, paying a visit to our packed-with-adventure treasure chest. Who doesn't want to get a treasure? Parents love relaxing in an environment where every child—smiling or crying—is welcomed with open arms. With an array of unique, child safe hair products and a retail section packed with cute hair accessories, gifts and more, Pigtails & Crewcuts is here for the whole family's hair and beauty needs.
Services and Prices
1st Haircut Package
$27.95
Our Team
Hi, my name is Ashley. I been doing hair for 24 years. I have 2 teenage daughter's and have worked with kids for the past 5 years. I love and grew up on Disney movies and Andy Griffith shows. I have natural curl so that is one of my specialties, as I know how those natural curls work. I look forward to getting to know your little ones!!
Hi, I'm Erin. I started with Pigtails and Crewcuts last fall. I have small children myself and I have worked exclusively with kids for 3 years. In my spare time, I enjoy being outdoors with my kids exploring nature.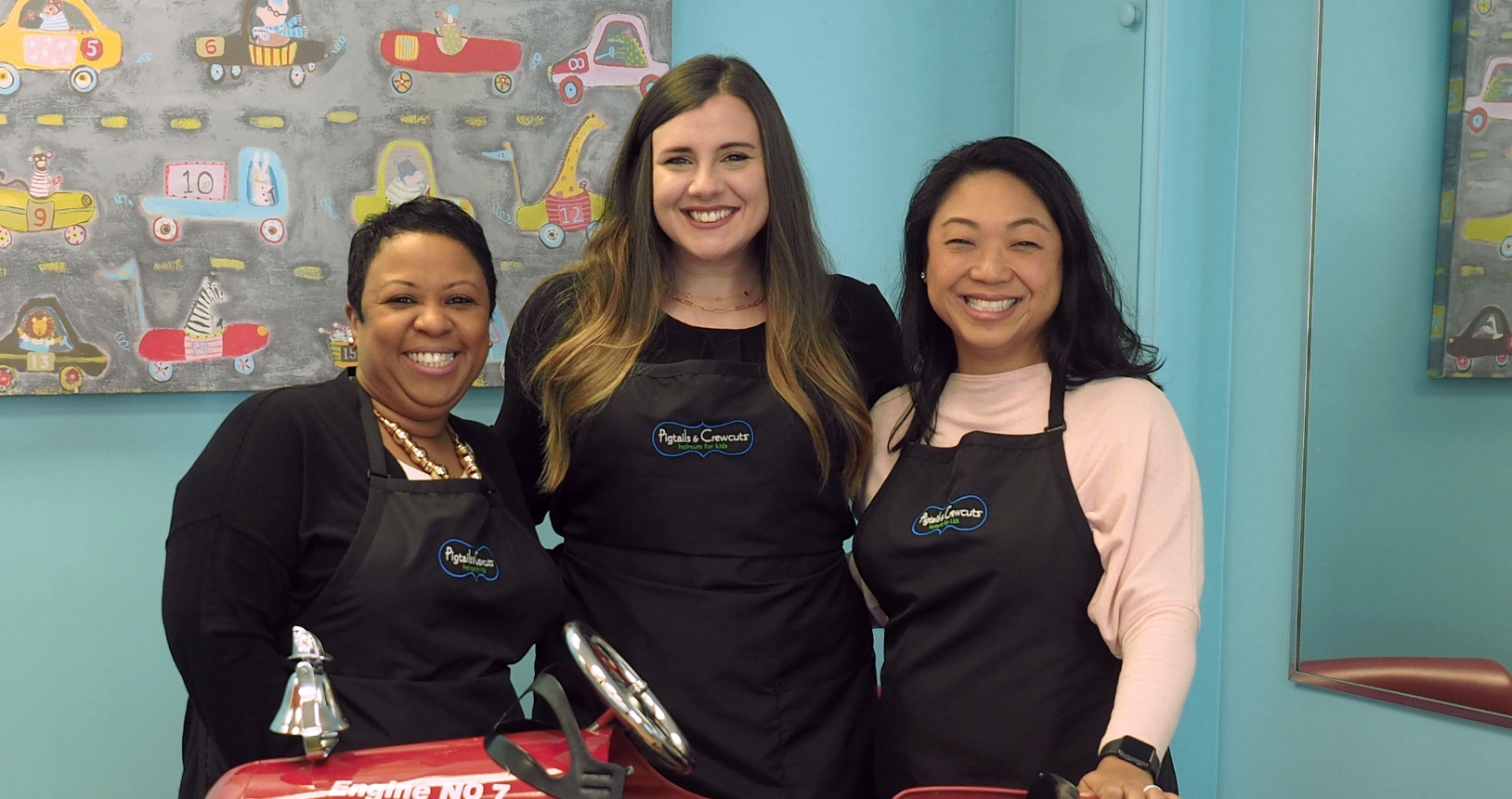 Have an Eye for Style? Join Our Team!
Pigtails & Crewcuts is a great place to work, we offer competitive compensation, family-friendly hours, and much more!
APPLY TODAY